The 24th of May, 2022 is a very imminent time for Opencart! Since the launch of Opencart Version 3.0.0.0 there were speculation for Opencart 4 was going to be next generation of Opencart eCommerce. We have seen many ups and downs in between and after many years of hard work 2022 witnesses a new era of the Opencart eCommerce framework. Everyone is excited about what is new in the platform and what has changed.
Since the 27th of July 2017, there was a beta version launch and there were hints about a total structure revamp like Pure Events to modifications, GDPR, Product Variants, Memberships, and many more.
You can download Latest Opencart version below: Download OpenCart 4.0 Here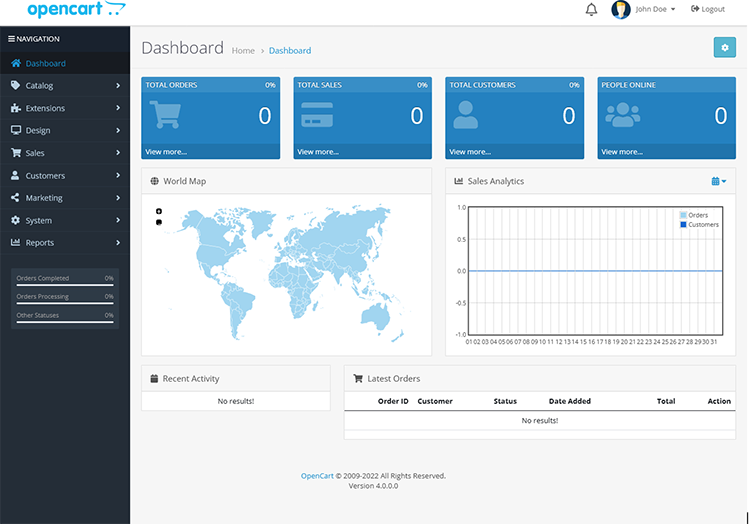 Look carefully and you will notice that the icons are more smooth now and a new bell icon is at the top right corner, meaning that now you've got a notification system on the store admin.
Return of the beloved CKeditor
The old CKeditor is back, it's a relief for those who don't like the Summer note text editor introduced in Opencart 2x and maintained its legacy up to Opencart 3x.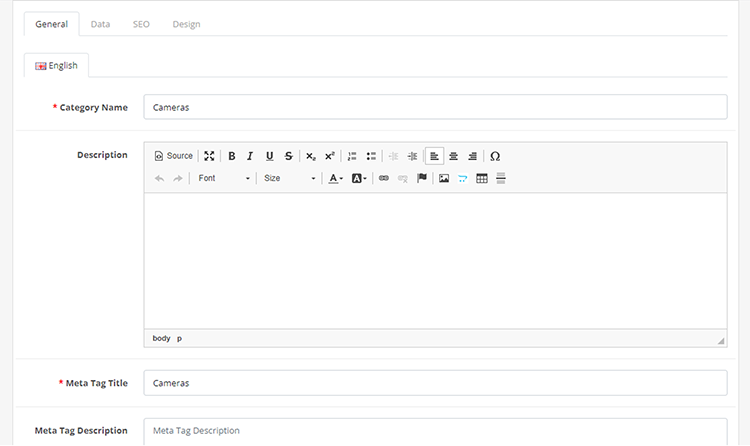 Checkboxes, Radio buttons are now toggle:
Say good bye to the old fashioned Radio buttons, Checkboxes that are hard to see in between flashing UI. The store settings are now more organized compared to the previous versions, with a collapsible view, one will not only be overwhelmed with other settings, so yes now you are more focused when configuring store settings.
Extensions are now in separate "extension" folder
rd party modules are now out of the Opencart core folder. There is a separate folder called "extension" that will contain all 3rd party modules. This is the main attraction of Opencart 4.0 when comparing it with previous versions. Comparison is not a motto currently, we can talk about it later on.
Klarna checkout as payment method support default checkout , advanced , page checkout and journal3 checkout etc …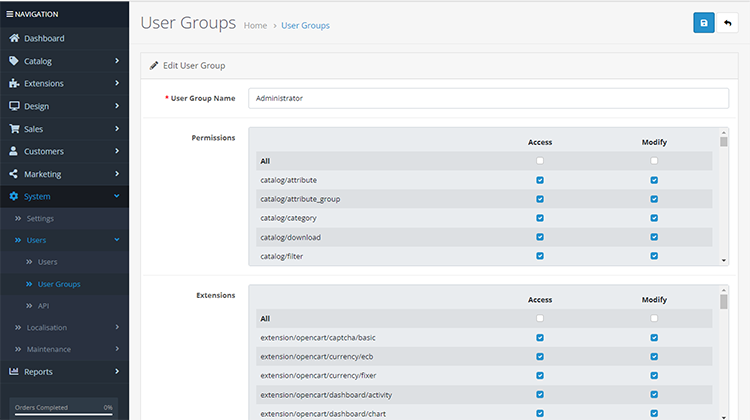 Variant Product
You can now choose to use create a new product variant based off a master product and link the stock quantities. Variant products can have either own information or use master product information.
Cron Jobs
Now you do not need to add multiple Cron Jobs commands into Cron Job manager, simply put one global command that execute at every one minute. All other 3rd party extensions cron job put under Extensions > Cron Jobs page . It is useful when hosting a provider does not allow adding more than one Cron Job command.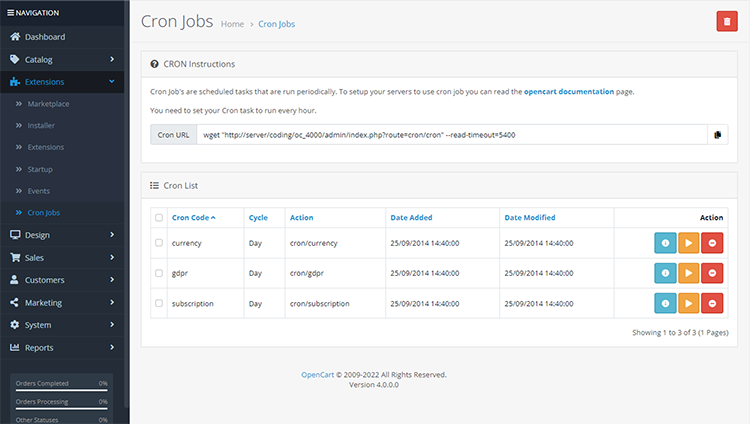 Opencart 4.0 FAQ:
What's New in OpenCart 4.0.1.1?
PHP 8.1+ Compatibly · New event based extension system · Startup page · CRON job page · GDPR · Product variants
Is OpenCart 4.0 x.x stable yet?
The currencies accepted by the Klarna Checkout are as follows: AUD, CAD, CHF, DKK, EUR, GBP, NOK, SEK, USD. The currency accepted by Klarna Checkout is dependent on your site and your specific agreement with Klarna.
Biggest difference is that OpenCart 4
uses a NoSQL database, which means that it does not use the traditional relational model
What is the latest version of OpenCart?
Stable release 4.0.2.2 / 2023-07-09; 18 days ago[±]